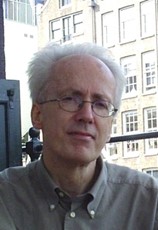 Gijsbert B. van der Voet
PhD, ERT
Toxicologist at Health Council of the Netherland
Contact info:
Gijsbert B. van der Voet
Dr Gijsbert B. van der Voet (PhD, ERT) is a toxicologist living in The Netherlands. He studied biology at Utrecht University and earned a BSc and an MSc in 1974 and 1977 respectively. He received a PhD from Leiden University in 1981. Subsequently he specialized in human toxicology and pursued his career at the Leiden University & Medical Center (LUMC) as an associate professor and clinical toxicologist. Dr van der Voet gained broad expertise in laboratory diagnostics and antidotal therapy in clinical toxicology. He developed a strong background in lecturing and supervising undergraduate and graduate students in a broad panel of toxicology subjects.
Following his special interest in the toxicology of poisonous metals, and in neurotoxicology, he built an extensive basic and clinical research program with projects on aluminium, bismuth, arsenic and uranium. This program did not only lead to the publication of over one hundred and twenty publications and book chapters, but also formed a strong basis for a large number of PhD and MSc theses. Moving for a while (from 2006 to 2009) to the Armed Forces Institute of Pathology (AFIP, Washington DC) allowed him to further deepen these research interests, and international cooperation, not only in clinical toxicology of metals but also in the analytical and forensic toxicology. His participation in AFIP research also ignited his interest in the developing field of medical geology. From 2009 he dedicated his time not only to his work at the LUMC, but also to the Health Council of the Netherlands (The Hague) as scientific advisor. From this position, he was able to participate in occupational and environmental health risk assessments of specific toxic substances, and the publication of advisory reports for the government.
Early 2017 he concluded his activities at the LUMC but continued working as a consultant in various areas of toxicology, also focussing on the toxicology aspects of medical geology.